On 27th January 2023 Sheila Hart presented a wonderful array of "Holiday Photos", ranging from the Jewish Quarter in Prague, through Norway & the Arctic Circle, North Cape taking in the Northern Lights, South America and a trip to the Falklands which proved so informative. The wonders of Singapore certainly deserved further viewing. The highlight was without doubt the magnificent close-up shots of the whales while cruising the inner passage to Alaska. Sheila's obvious enthusiasm for her holidays certainly left us wanting more.
___________________________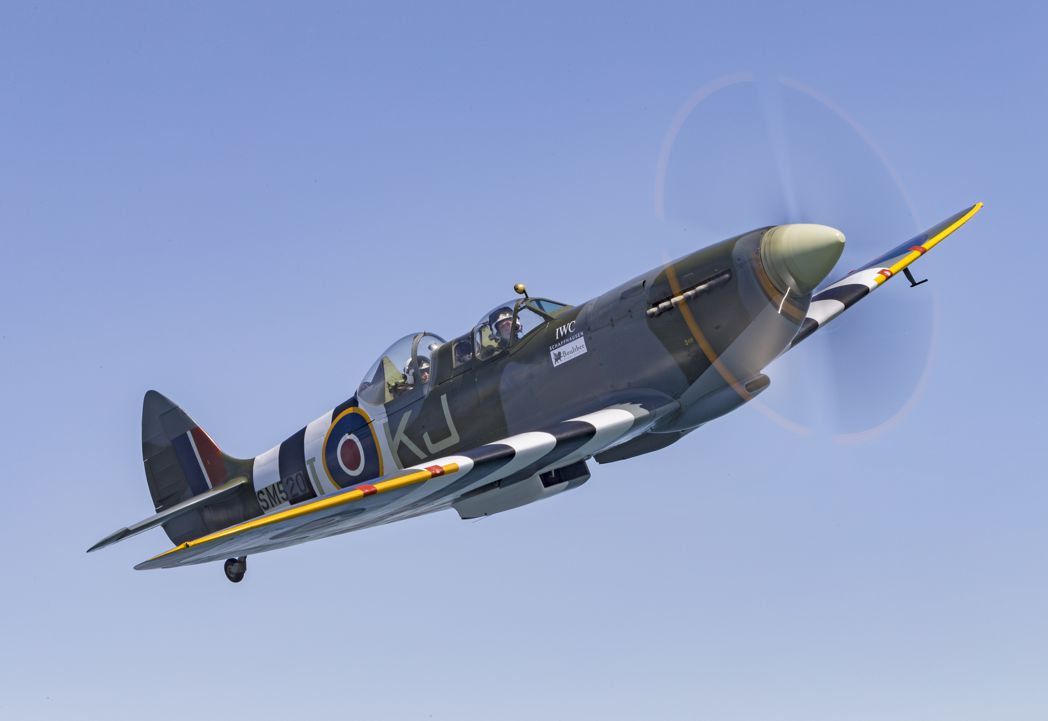 On Februay 11th John Hart gave us 2 video presentations
.
Video 1 was about the funding of the Spitfire manufacture during World War 2
In addition to those manufactured under government funding, donations to fund and name Spitfires were made by individuals home & abroad plus various crowd funding organisations.
The aircraft did not have any armaments when they left the factory,This was carried out by the Air Ministry and the RAF
Video 2 (Due to time constriction's this was not completed)
This was about the origins of the spitfire particularly the Wing shape. and the influence of the Schneider Trophy winning seaplane
____________________
On February 25th 2023 Probus Club of Sarum welcomed author David Bickerton who had a riveting as well as heart-warming story to tell.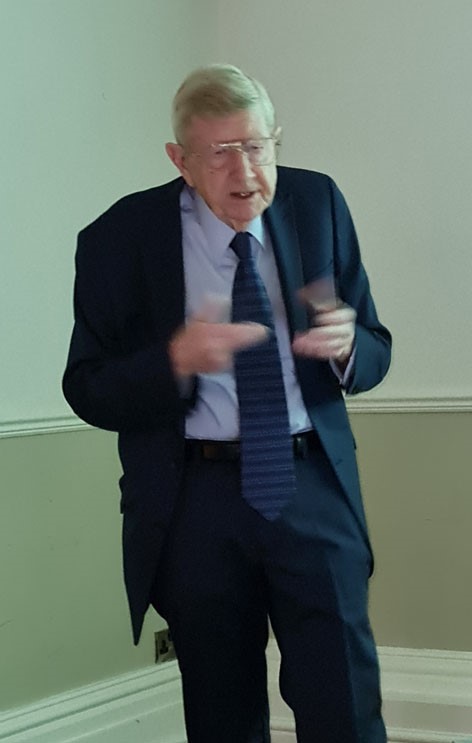 The actors were his father and mother against the backdrop of World War II. David put the story together based on their surviving 143 love letters.
His father Don was a civil servant who joined the Navy as a 22 year old volunteer in 1939. He took part in the Dunkirk evacuation as member of RNVR. This was followed by the sinking of the Bismarck on the cruiser Dorsetshire.
David's mother, Linda, joined as a 20 year old volunteer the WAAF in 1941. She became a radar operator serving eventually at five different RAF stations.
Don and Linda first met briefly in 1942and could only keep in touch through correspondence.
After promotion to Lieutenant Don took command of a minesweeper joining the 25th Flotilla bound for Gibraltar. Minesweepers had to form the spearhead for beach landings. During his war service Don was therefore part of six allied landings from the first in North Africa to the last in the South of France. There he and his crew were welcomed and celebrated by the local resistance who provided the ship's crew with a "Pact of Friendship". Many years later David was able to retrace his father's steps and provided the mayor and town with a copy of his book.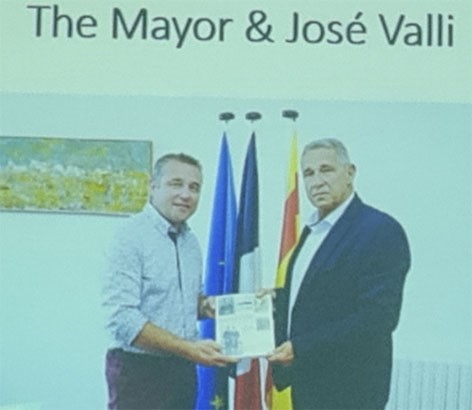 Throughout these tumultuous times Don and Linda were only able to keep in touch through their letters and quite sporadically during the last year of the war until July 1945. Don was able to propose marriage via telegram to Penzance. Their marriage last 65 years until Don's death aged 90.
____________________________
For more previous meetings 2019-21 2021 2021-2 2022
For more recent talks click here