On 10th February 2022
John Ball, a Club member, gave a talk on his experiences in National Service 1957-9. John fell behind at School due to difficulties in his family life. On leaving School he had tried a variety of jobs but only low paid, low skilled work was available to him so National Service came as something of a relief.
As a recruit he was placed with those training as medics but first he had to improve his basic education, something which proved much more enjoyable than he had expected.
From Church Crookham he was sent to 2 Paras at Aldershot. There he continued his medical training and learnt how to jump from a plane. In the Field Ambulance Unit he went first to Gibraltar where he worked in the Military Hospital as a Nurse Orderly and had a very enjoyable time. John played many sports; cricket, football, basketball with British, American and Canadian servicemen. His training was in great demand, dealing sometimes with injuries caused by fights, sometimes with illnesses like Avian flu. The experience was invaluable.
Eventually John was told to move with his platoon to Beirut but circumstances changed and he finished up in Benghazi. Here they were working with the Royal Sussex Regiment. On one occasion his unit had to search for a crashed American plane and the horrific sights John saw stayed with him long afterwards.
On another occasion the group was taken out to the desert on exercise. The desert was a forbidding place, inhospitable and covered with rocks and stones. The idea was that the soldiers would make their way back by the stars but unfortunately the stars forgot to shine, and the group quickly became lost. Fortunately, they were found by Bedouin who were very hospitable but had to be carefully watched, especially as the men had guns which the desert dwellers might well kill for.
Eventually John returned to Gibraltar and soon afterwards the two years' Service came to an end. John finished as a Sergeant which showed he was appreciated by his superiors, and he has always been grateful for the educational improvement and the start on a medical career which those Army years gave him.
The questions that followed showed how interested members were. In particular members wondered how National Service might benefit the youth of today.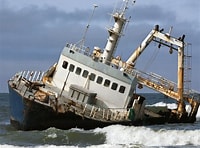 On 25th February 2022
Kevin Patience introduced his subject "A Career in Commercial Diving and Marine Salvage." Kevin's interest in diving began as a boy, where he lived in Kenya. A book given him by his father gave a very romantic view of diving and intrigued the young Kevin.
When he joined the air force, he was introduced to scuba diving and visited some spitfire wrecks off Malta. Back in Africa he was able to find freelance work inspecting and photographing underwater wrecks in Mombasa. From this he moved to overseeing the salvage and cutting up of wrecks, the first of which was the Globe Star in 1975.
Work then took him to the Persian Gulf where he did a variety of jobs including the inspection of oil pipelines for leaks.
Then he decided to start his own salvage company with two colleagues. They were able to employ several techniques in the raising of sunken vessels in particular that invented by Ernest Cox, which involved sealing any holes with concrete or plastic filler and then injecting compressed air to disperse water inside the vessel.
Kevin described a whole range of ships his company rescued, including work for the American Navy. They specialised in working on small ships like Chinese junks and sand barges – vessels that larger companies were not interested in.
Kevin's career was divided between Africa and Bahrain with spells of work in each. The work was often dangerous with serious risks, but the development of more sophisticated diving suits and other equipment meant Kevin and his colleagues survived many close encounters and lived to tell the tale. And what an exciting tale it is.
The talk was very well presented and illustrated, and members were clearly impressed.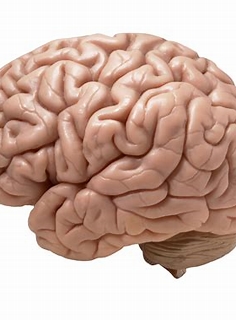 On 11th March 2022 Dieter Scholz introduced the subject "A Thousand Brains" based on work he had read by Jeff Hawkins. Dieter made it clear that he had no expertise in medical matters but was presenting it as an interested layman. What followed was a very clear and well-illustrated presentation.

We were shown the difference between human brains and animal brains with the former enlarged by a neocortex on top of the common areas other creatures share. The common areas we share with other mammals largely control automatic things like heart and lungs. The neocortex contains the neurons and synapses which give humans intelligence.

In the past the brain was thought to function by receiving inputs from ears, eyes etc in separate chunks which it assembled in the part of the neocortex relevant to that input. The various parts of an image say were added in a hierarchy of features until the full picture emerged.

Jeff Hawkins believes this view of the brain working is too static and rather favours the view that the neocortex contains billions of neurons stacked in columns, each having a complete sensory system, which store models of objects built up over time. Columns pass information to each other and so construct an agreed picture of the information being processed. Each is lik

e a brain in itself, hence the title of his book "A Thousand Brains." Dieter then discussed the question of Artificial Intelligence and the problems associated with handling vast data sets which have to be updated frequently. At the moment AI runs on a fairly static process of accessing and handling data. We are nowhere near reproducing the brain's system of dynamic interaction between neuro columns.

Dieter emphasised that the brain remains a puzzle and the puzzling features grow the more the subject is researched and studied but the movement from a static idea of brain function to a dynamic one is truly a breakthrough and will doubtless lead to all sorts of developments in the future.

Dieter urged us to read Jeff Hawkins's book to understand more but we were not advised to read it at bedtime.
Again a very well presented talk which kept everyone's interest.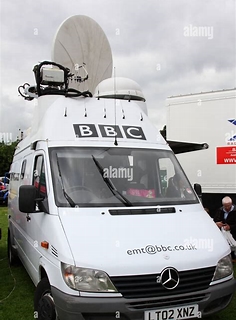 On 25th March Alan Jones spoke in place of Steve Herra who was ill.

The title of Alan's talk was "Tales of a Roving Reporter." Alan had always wanted to be a broadcast journalist but, when he was first seeking work, jobs in that field were scarce. He was therefore very surprised when the BBC offered him a job in Radio, and he was soon able to work from Southampton through central Southern England. This was ideal for Alan as he lived in the New Forest.

Using a van bristling with aerials, one of which could be raised to 30 ft, he travelled the area and conducted over the years about 25,000 interviews.

There were amusing moments, such as the time he was mistaken for a TV Licence enforcer, embarrassing moments, like the time he was asked to report on a Nudist fund raising event, and scary moments as when he had to climb the side of an American warship to interview the captain.

Alan told of some of the difficulties live reporters face. Often getting to the event took longer than expected and he had to go on air in a scheduled slot with no preparation. At other events the unexpected happened as when the Bishop of Portsmouth, apparently afraid of heights, disappeared from the top of his recently finished Cathedral so quickly that there was hardly time for a few words, let alone the hoped-for interview.

Timing was everything and events were so tightly planned that if there was a delay for some reason radio introductions had to be revised on the hoof. There was no time for second takes.

One thing was clear – the life of a roving radio reporter was and probably still is far from dull.

The talk was most entertaining, and all were grateful to Alan for stepping in at the last moment and giving such a professional presentation.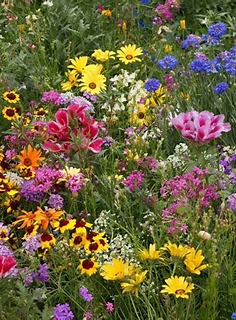 On 8th April 2022 John Gidley, along with his friend Mary Compton, produced a remarkable presentation under the title, "What did you do in the Lockdown, Grandpa?"

Over the space of two years they took photographs of countless wild flowers growing around the Britford area of Salisbury. We were amazed that there were so many species, dazzled by the quality of the photographs taken on an iphone (by no means the latest model) and inspired by the fact that they were able to produce a quality video knowing very little about wild flowers before they began.

It was a testimony to their ingenuity – discovering apps that could assist them in identifying plants, and their determination to see the project to completion by discovering in a second season what they had overlooked in the first. The photographs were all taken by John and Mary as they walked the area for healthy exercise.

We are promised a sequel next year on the plants around Lime Kiln Way, an area only a mile or so from Britford but with a markedly different fauna. We look forward to that. The talk led others to describe how they had filled the weeks and months of lockdown.

This was a very informative and well presented talk.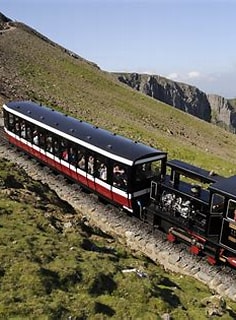 On 22nd April 2022 Mike Pointer (from Salisbury Probus) spoke on the subject of "Snowden Railway" Mike opened by giving us a short lesson in Welsh most important being that dd is pronounced "th"

Then followed a fascinating talk on the most scenic route to Snowdon, (avoiding the motorways) with the aid of some wonderful slides highlighting the remoteness and beauty of the area. Gwynedd has a population half that of Wiltshire but with more sheep than human beings.

In 1787 the development of the slate mines transformed the whole area, sadly it closed in 1961 but remains the home of a great many goats most of whom are friendly to the visitors. The narrow gauge slate mine railway is still used for the benefit of visitors, while still using some of the original engines.

Mike gave a very vivid explanation about Snowden itself where he had spent at least one visit a year over the past forty years.

Among the interesting things seen en route is the underground Hydro Electric Power Station which can be accessed by the public.

With Snowden rising to 3,560 feet, weather changes are one of the biggest hazards as Mike found out while climbing some of the several paths to the top. It is much easier if less glamorous to ride up on the railway which has an incline of 1 in 5.5. It was started in 1894 and runs the 4.7 miles from Llanberis to the summit its final cost was £7 million. Mikes explanation of the complexities of the horizontal cogwheel system was amazing and created a great deal of discussion.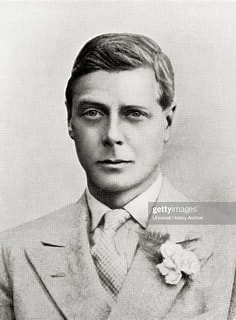 On 13th May 2022 Steve Herra gave a talk entitled "The Prince's Murderous Mistress".
The story began when the Prince of Wales met Marie Marguerite Alibert during his time in France during the 1914-18 War. Marie had been living with Andre Mellor. The relationship was stormy as Marie had a fierce temper but, as Andre was very rich, Marie had a high-class apartment.
She first met the Prince in Paris while he was on leave in 1917 and very soon he was invited to her apartment. The relationship lasted less than two years but, during that time, the Prince had written many letters to Marie in which he made unguarded comments about the War and his father, King George V. Were these letters to be made public the scandal would have done immense damage.
The Prince duly passed on to another passion, Freda Dudley Ward, and he hoped Marie would either destroy or return the offending letters but she didn't. Instead, she sent the Prince a letter reminding him about them and made it clear she planned to keep them.
She meanwhile had further lovers, becoming still richer through at least one husband, and finally marrying Ali Fahmy, a wealthy Egyptian aristocrat.
The relationship broke down with the couple openly fighting wherever they went. Eventually they came to England in 1923 and checked in to the Savoy Hotel. There were arguments and then, at 2 am a night porter heard three shots and rushed to the scene.
Marie confessed to him and to three other people that she had shot Ali. Indeed, he had been shot in the back and it seemed like a clear-cut case of murder.
But Marie had the Prince's letters. An attempt was made to get some back before Marie's trial and a settlement was reached but several letters remained.
At the trial the Prosecutor concentrated on assassinating Ali's character and omitted the strongest arguments that would have convicted Marie. The Defence argued Ali had become ferocious and claimed Marie was defending herself.
The Jury returned a verdict of "Not Guilty." Probus members felt undoubtedly it was a fixed trial and that the Defence Barrister and indeed the Judge had shown a clear bias in favour of Marie. Ali was portrayed as a fierce, bad-tempered foreigner who took advantage of a vulnerable young woman. Undoubtedly the letters played a part behind the scenes and they were destroyed after the trial. Marie went on to live to be 80, having been married and divorced 5 times.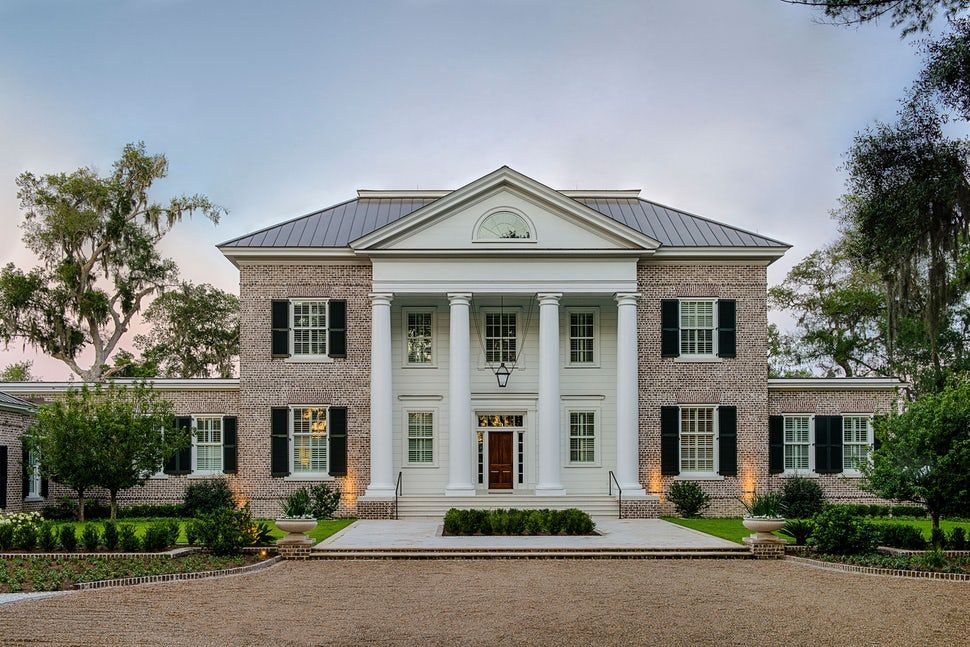 On 22nd May 2022 Richard Deane spoke on the subject "Georgian Buildings in Salisbury and Wilton." Richard introduced us to the classic features of a Georgian building – notably a flat symmetrical frontage with windows containing six panes of glass. .

He showed us examples of this style almost at its purest in several buildings in the Cathedral Close. But even in the purest there were variations in detail as each architect added his own personal touches. .

In Salisbury many older buildings were refaced in a Georgian style and several Georgian buildings were later embellished with Victorian features. The Georgian style persisted in Salisbury for longer than in places like London where the later Victorian developments caught on more quickly.

Richard went on to show us many interesting buildings in the grounds of Wilton House. He had acquired much of his knowledge through working as a stonemason on many of the places described. It was a very interesting and absorbing talk.
On 10th June 2022 Peter Matthews, Secretary, introduced his subject "The Mystery of the Princes in the Tower." He introduced the Tower of London and recounted the traditional view that Richard III had murdered the young Princes, Edward V and Richard, Duke of York in the Bloody Tower soon after his accession to the throne. He expressed the doubts many have that the bodies found below a staircase in 1674 are the remains of the Princes and, along with this, doubts that Richard III was responsible for their deaths at all. Various other candidates were explored as possible murderers along with the possibility the young Princes were not murdered at all but secreted out of the Tower, to Yorkshire in the case of Edward, and to Burgundy in the case of Richard. The claims of later "Pretenders" were explored with the real possibility that Perkin Warbeck was truly Richard IV. More documentation is needed to support these claims and permission to DNA test the bones stored in Westminster Abbey would answer at least some of the questions and help solve the mystery.

For more previous meetings 2019-21 2021 2021-2 2022

For more recent talks click here