Gerry Lynch in Africa
Peter Davenport introduced Rev Gerry Lynch. Gerry spoke about a visit he made to Africa on a placement to Christ Church, Johannesburg. This placement formed part of his Ordination training and was arranged through USPG, the organisation he had worked for in Africa in 2011.
Gerry decided to go a few weeks early to tour a while and catch up on some old friends from his previous visit. He chose to stay where possible in airbnbs, accommodation provided by people in their spare rooms. This way he came to meet many interesting people, saw life in Africa as it truly is and saved a good deal of money.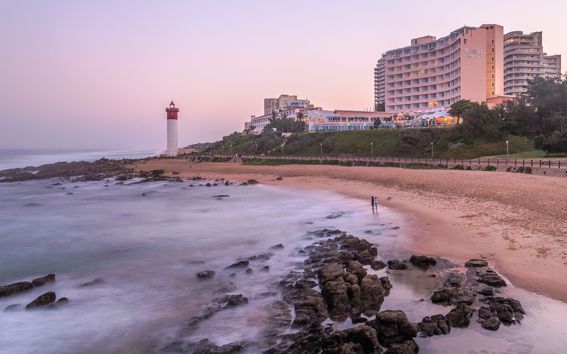 The quiet, reflective beach at Durban.
Gerry flew first into Johannesburg and then travelled to Durban, where he found the beaches very pleasant, the people friendly and took some stunning pictures. He passed the spot where Nelson Mandela had been arrested at the start of his 27 years' imprisonment. The spot is marked by a fascinating array of metal rods, representing the bars of Mandela's prison, but forming the outline of his head when viewed from one direction.
From Durban Gerry decided he wanted to travel to Zimbabwe. He had hoped to go to Mozambique but was unable to get a visa in time. People tried to dissuade him from travelling to Zimbabwe as it was effectively a failed state, with its economy in ruins and endless petrol shortages and electricity blackouts. Gerry chose his usual method of travel, bus. He found the border guards surprisingly friendly and was able to stay at an Airbnb in Harare among people who were struggling to remain happy in the most difficult circumstances. Restaurants still served food in spite of frequent blackouts, and religious life continued – Gerry was able to celebrate his birthday at a Mass in Harare Cathedral. He was fortunate also to see some of the beauty of the country, especially the Victoria Falls from a helicopter. The camera and equipment he was carrying was bulky but it proved its worth in the pictures he took.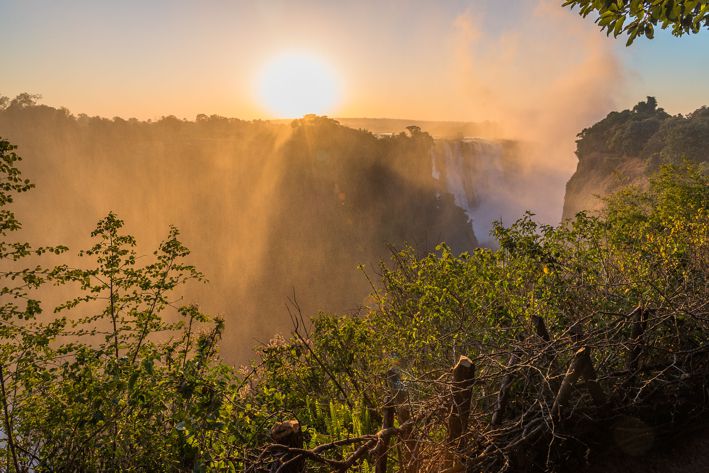 Victoria Falls
From Zimbabwe Gerry travelled to Zambia, where he had friends working in the Theological College and one of the highlights of this part of his trip was the visit to the Dag Hammarskjold memorial on the site where Dag's plane crashed in 1961. The area is peaceful but the silence still raises the question of why he died – was it a conspiracy or just an accident?
Gerry crossed Zambia by train on a 40 hour journey with a carriage full of hymn singing women. Eventually he reached Botswana where it was immediately clear that the people were economically better off. It is a very interesting part of Africa with lions, leopards and many other wild animals in large groups.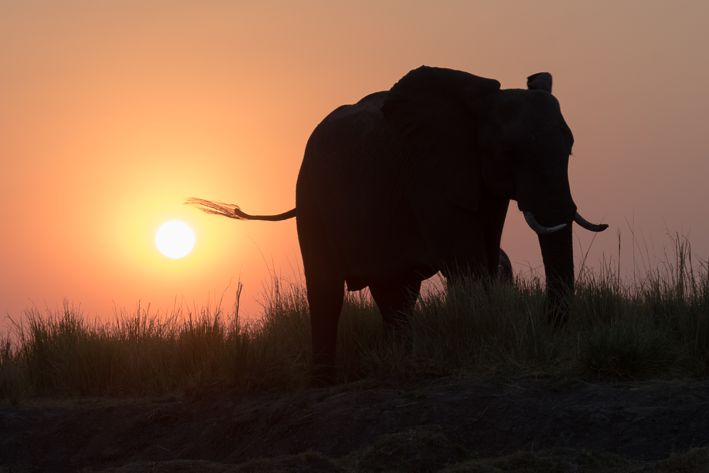 Botswana Wildlife
Next on Gerry's list was Namibia, still occupied by many of the descendants of the German settlers who came when the country, known then as South West Africa, was a German possession. The native language of Namibia is very difficult to speak, with its click consonants - hard for westerners to grasp.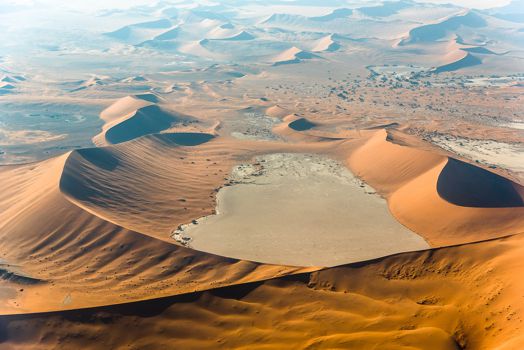 The beauty of Southern Africa's Desert
From Namibia Gerry returned to South Africa and visited Cape Town and Johannesburg, where he stayed with friends. For him the month had been exhausting but a wonderful experience and Gerry was able to convey something of that wonder through his talk and the pictures he showed us.